House prices in Colorado are up by 17.8% with a median home price of $644,400. This rise makes the state a great market for home sellers to sell their property. In such situations, hiring a discount broker will increase profits for sellers.
Hence, low cost real estate brokers are high in demand as they charge lower commissions. Let's look at some of the best discount real estate brokers in Colorado to make your work easier.
» Jump To:
Rankings: Best Discount Real Estate Brokers & Companies in Colorado
Rank
Discount Real Estate Broker / Company
Listing Fee
Max Savings
100% Online
5-Star Reviews*
Broad Coverage
Mobile App
1.
Houzeo
$349
Flat Fee
✅
✅
✅
✅
✅
2.
Fixed Rate Real Estate
$5000
Flat Fee
❌
❌
✅
❌
❌
3.
HQ Homes
1%
Commission
❌
❌
❌
❌
❌
4.
Trelora
1.5%
Commission
❌
❌
❌
✅
✅
5.
Homie
1.5%
of the sale price
❌
❌
❌
✅
✅
Reviews: Best Discount Real Estate Brokers & Companies in Colorado
1. Houzeo.com
Copany Logo
Houzeo.com
Company Link
Listing Fee:$349 Flat Fee
 4.9/5.0 (3,141 reviews)
Houzeo an online real estate company, provides an unbeatable combination of maximum savings, cutting-edge technology, and 5-star customer support.
💰 Save Thousands on Commission: Houzeo's plans are typically a small flat fee. This will save you thousands. If your buyer is unrepresented, you save the buyer agent commission as well.
📣 Maximum Exposure: Listings get syndicated to the MLS, Zillow, Realtor.com, Redfin, Trulia, and hundreds of other websites. Houzeo also has nifty social media sharing tools. No other platform gives you this much exposure.
⚡ Fast Listing & Changes: Houzeo is 100% online. Listing is easy and changes are fast. So you can focus on what is most important – your sale.
⭐ 5-Star Customer Support: Home sellers across America have rated Houzeo 4.9 out of 5 stars on major review sites like Google and Trustpilot. There is comfort in the fact that when you call, a live person picks up the phone on the other line.
📱 Cutting-edge Technology: Houzeo is the most powerful real estate website. Its advanced features include:
IntelliList Listing Management System: Lets you manage your listing 100% online.
Houzeo Showings: Manage to show appointments online.
Houzeo Offers: All offers are summarized online. You can view and compare offers, or counter any offer. In a multiple-offer situation, you can also call for the highest and best offers.
Buyer Search: Buyers can contact you directly on Houzeo.com instead of going through a real estate agent.
Houzeo Settlement Agent Platform: Guides you to your closing.
👉 Our Take: Houzeo.com is our top pick because it delivers an unbeatable combination of savings, tech features, and service of any flat fee MLS listing service website we've reviewed.
Nationwide coverage
Listings get syndicated to Zillow, Realtor.com, Trulia, Redfin, and 100s of other sites
Quick listing (within a day with concierge)
Savings on commissions
100% online – easy listing, fast changes, online showings, and online offers
Mobile app availability
Houzeo is available nationwide.
2. Fixed Rate Real Estate
Copany Logo
Fixed Rate Real Estate
Company Link
Listing Fee: $5000 flat fee at closing
 5.0/5.0 (82 reviews)
Fixed Rate RE is a Colorado flat fee realty that offers stellar services and results to its clients based in Colorado.
💰Flat Rate Service: Fixed Rate RE charges a $5000 flat fee for a full-service transaction. The package includes everything from listing the property to selling the property.
👨‍💼 Agent Support: Get expert guidance at every step of the process with the help of an experienced discount real estate broker. Broker/Owner, Daniel Gurzhiev's 9 years of experience give him the expertise to provide great services at a flat rate. 
🌟Features: Professional photography, comparative market analysis, advice on pricing & offer terms property, showing coordination, feedback, reports, email, and social media marketing.
📜Additional Features: Professional property brochures, yard signs, brochure box & lockbox special feature cards. A seller also gets a personal blog post.
👉More:  Selling A House In Colorado: Here's What You NEED to Know
Comparative Market Analysis
Professional Photography
Property Brochures
Yard Sign
Lockbox
Property Special Feature Cards
Personalized blog post.
Online marketing on top real estate websites like Realtor.com, Homes.com, REColorado.com & Zillow.com.
Fixed Rate Real Estate has an average rating of 5 out of 5 on Google.
Fixed Rate Real Estate offers its services in the state of Colorado.
3. HQ Homes
Copany Logo
HQ Homes
Company Link
Listing Fee: 1% commission
 4.9/5.0 (62 reviews)
Tony English's HQ Homes, is a BBB accredited real estate company in Colorado, US. Their 1% full-service package has helped numerous clients to sell their property at a discounted commission.
💰Low Commission: HQ Homes has a 1% listing fee package that covers each step from listing to selling the property.
👨‍💼Agent Support: Agents at HQ Homes have been in the market for 20+ years giving them great insights into the market. They offer their guidance and support to clients at every step.
🌟Features: Exposure to popular real estate websites like Zillow, Realtor.com, Trulia, professional photography, experienced brokers, and full-service transaction.
👉More:  Top Colorado Real Estate Brokers and Brokerages- 2022 Updates!
BBB A+ Accredited Company.
Highly Experienced Agents.
1% Full-Service Package
Listing on Zillow, Trulia, and Reator.com
Professional Photography
HQ Homes has an average rating of 4.9 out of 5 on Google.
HQ Homes covers the state of Colorado.
4. Trelora
Copany Logo

Trelora
Company Link
Listing Fee: 2% of the sale price
 4.5/5.0 (131 reviews)
Trelora is a low commission brokerage that comes with a couple of "Full Service" packages that are priced at 1% and 2% respectively. The platform does not align a single agent to a seller, but various low-cost real estate agents help the seller at different stages. 
👩‍💼Agent Support: Trelora Colorado's limited number of agents cater to thousands of customers which compromises the customer service quality.
🌟Features: The packages as part of Trelora contain add-on features like professional photos, yard signs, marketing, and more.
Good add-on features.
Commission rebate for buyers.
Average service due to a low number of agents.
Minimal savings
Restricted coverage
Average technology
Trelora has an average rating of 4.5 out of 5 on Yelp.
Trelora covers only Arizona, California, Colorado, Georgia, Missouri, North Carolina, South Carolina, and Washington.
5. Homie
Copany Logo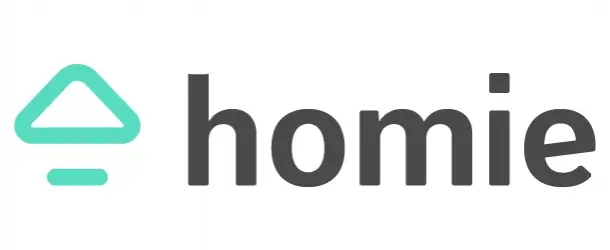 Homie
Company Link
Listing Fee: $3500 flat fee
 4.3/5.0 (784 reviews)
Homie, another low commission real estate broker, works with a flat fee listing of $3500. This is very reasonable when compared with traditional realtor commission but may be significant for low-value homes.
👨‍💼Agent Support: Homie does not provide in-person support which means that the seller has to put in more effort to get their listing rolling. That being said, Homie does provide remote low commission Realtor support but due to a limited number of agents, the quality of service is questionable.
🌟 Features: The add-on features include as part of the packages are not valued for money.
👉More: Homie Real Estate: Reviews, Alternatives, and Everything You Need to Know
Decent listing fee
Good agents
Rebate for buyers
Compromise on quality due to lesser number of agents
Remote agent support
Limited coverage
Low quality customer support
Poor technology
Homie has an average rating of 4.3 out of 5 on Google. 
Homie covers only Arizona, Colorado, Idaho, Nevada, and Utah.
Everything You Should Know About Selling with Discount Real Estate Brokers & Companies
What are Discount/ Low Commission Real Estate Brokers & Companies?
Discount real estate brokers or low-cost realtors are people that provide specific services for a discounted fee. Instead of charging the seller standard agent commission of 3% (listing agent commission), low-cost realtors will work for less (such as a 1%-2% commission or a fixed flat fee) and provide restricted services. The reduced fee can easily save sellers a good amount of money.
A low cost listing agent typically offers the same services as a traditional agent. The key difference is in the rate of the service.
Types of Low-Cost Realtors
Low fee realtors in Colorado are of 4 types:
1. Flat Fee MLS Brokers
A flat fee MLS listing company or service is nothing but a registered real estate agent with a low commission or discounted broker that lists your home on the Colorado MLS for an upfront flat fee.
The seller and the broker agree on a la carte services, and the broker takes a flat fee instead of a percentage of the home's sale price. Say you want to sell a $550,000 home. A traditional agent will charge you between 2% and 3% of the sale price, that's $16,500!
With a flat-fee model, you'll pay an average of $300, which includes local MLS listing and marketing. Even if you choose to add services like pricing and buyer negotiations, you will still save plenty of money.
Want Traditional Realtor's Service With Minimal Interaction?
👉 Houzeo makes it possible!
Houzeo offers competitive deals with a 100% online presence and cutting-edge technology. Houzeo's tech-centric broker partners charge just the upfront flat fee and no commission for all DIY plans.
2. Virtual Full-Service Agents
Think of all the steps a traditional agent takes, from listing your property, marketing it, pricing it, negotiating with buyers, and closing it.
Virtual low cost real estate brokers do all that – online. Because of their cloud-based presence, they have many advantages such as lesser fees, discounted commissions, and much better management and marketing support. Many MLS listing companies like Houzeo, also provide full-service options that are 100% online.
✍️ SAVE: A virtual full-service company will not provide any in-person agent support, meaning, you will have to take over most of the groundwork. It may not be the best option for a first-time seller.
3. Flat Rate Low Commission
You can choose a low commission (flat-rate) agent in some markets. For a flat fee of $3,000 to $6,000, the agent will sell your home. The flat rate is usually based on how much the house is worth and how well the agent does their job. In this case, there is no percentage listing fee. Everything has a fixed price. Homie is one of the best examples of a real estate broker with a flat rate listing of $3500 and a low commission rate. Since Homie doesn't offer as many services as a full-service real estate agent, it can easily make up for the lower prices it charges.
Think about the following situation: The price on the list is $450,000. With a flat-rate model, the agent's commission fee stays the same no matter what happens, even if you agree to sell your home for less money. This is because it is a flat rate that doesn't depend on how much the house is sold.
Before you hire a Colorado flat fee realty, you should find out what kind of service you can expect from the company. Make sure you've read the contract all the way through before you sign it. Some services, like consultation, professional photography, yard signs, and other marketing materials might be included in the flat fee, but not every company will offer it.
So, if you don't include them in your budget, your sales price may go up . Any contract with a flat fee realtor needs to be read carefully, especially the small print. Also, keep in mind that even if you use a flat fee realtor, you will still have to pay the buyer's agent fees, which will be between 2.5 and 3 percent.
4. Discounted Commission Full-Service Real Estate Agents
A full-service low fee real estate brokerage offers many of the same services as traditional realtors for a low listing fee or a flat rate. When a house is sold, they give the seller money back in the form of a discount on their commissions.
For example, if a full-service discount broker charges 1.5 percent of the sale price instead of the standard 2.5 percent of the sale price on a $450,000 house, you will save $4,500 in commissions. There are many discount real estate brokers, but they are not the same.
Some have a lot more value and a lot less risk than others. You may also come across an inexperienced agent, but in businesses, you have to take what you can get.
👍 BETTER IN ALL – AGENTS, SERVICES & SAVINGS!
Why pay a higher commission for a lower service? With Houzeo you can get better services at an affordable price!!
With HOUZEO
👩‍💼Qualified and Reputed Agents
💰You list your home at a very reasonable price within 24 hours
📣 Listings get syndicated to Zillow, Realtor.com, Trulia, Redfin, and 100s of other sites
⭐ 5-Star Customer Support
❌ You can cancel anytime with no obligation
4 More Ways To Get Discounted Realtor Fees
Do you negotiate well? That's good. Commissions in the real estate industry can be negotiated. Even if the company is a flat-rate discounter, you can always ask for a few minor tweaks. Pricing your home based on wide range of factors, including the location of your property, its condition, and the brokerage can lower the amount by a good margin.

Houzeo, a low-cost real estate company, can save you tens of thousands of dollars in commissions while still providing excellent service. If you want to lower your commission, keep reading to learn how:
Average Area Commission
Know your leverage before negotiating. For example, Colorado's real estate commission can influence your sale price. Lowering your overall commission without the complete information is not advisable. Once you know your reference point, negotiations can get a lot more reasonable.
Buying and Selling With the same Discount Brokerage
Using the same low fee real estate brokerage or company to buy and sell has its own set of advantages. It makes you more likely to be repeat customers, giving you more chances to get refunds and cheaper commissions. For example, Landfall Properties, an MLS listing company, offers a rebate that can only be applied to your next purchase with the same company.
Choose the right discount broker
For example, picking a flat rate discount broker may not be the best option if your house is priced lower. You will wind up losing more, instead, for maximum savings, you can pick a flat fee MLS company.
Buyer Agent Fees
Almost all buyers work with an agent. For maximum savings, offer a competitive buyer agent commission. Once you cut out the risk factor of selling the house, your listing agent will be more comfortable with lowering their fee.
How to choose a Discount Real Estate Broker, Brokerage, or Company?
To find a low-commission real estate agent or a discount realtor, look for a low-commission brand. Check for services and top companies. You will be assigned a low-commission real estate agent based on brokerage policies. As a seller, you can choose the right broker. Then you can use the chosen broker.
Low Commission Real Estate Agents/ Discount Realtors Near Me Who Offer Flat Fee MLS
Before opting for a low commission brokerage, you would want to know its coverage. All the low-commission real estate agent providers do not have the same coverage. Some have nationwide coverage while some are restricted to a few states.
We've compiled a list of the best flat fee MLS Listing Services in each state. Click on your state to check them out!
Alternatives to Discount Real Estate Brokers in Colorado
Traditional Agent
A traditional agent assists you in buying, selling, renting, and all other aspects of real estate. A listing agent and a buyer agent are two types of traditional agents. Agents operate for brokerages and companies or under the supervision of a qualified broker.
Let's get down to business with their commissions. The average overall commission fee for selling a home is 5%. This is deducted from the seller's proceeds and shared between the listing and buyer's agents. The commission rate changes regularly and is determined by the location of your property.
The listing agent assists the seller in the sale and marketing of their home. The buyer's agent, on the other hand, brings in clients who buy the house. They each get 2.5 percent after closing for a total of 5%.
iBuyers
An instant buyer, often known as an iBuyer, is a corporation that buys houses for sale for a cash offer. Unlike the usual way, the major goal is to sell it swiftly and efficiently. They employ cutting-edge technology and provide you with complete closing flexibility.
They make reasonable offers, although with a large service cost. Most iBuyers charge additional closing fees, which can easily push your commissions up to 12%! For example, Redfin Now charges up to 13% in service fees, 3% in maintenance fees, and 1% in closing costs, which can potentially total up to a staggering 17 percent!
iBuyers have their own set of rules, with costs that aren't necessarily in line with market norms. It is always better to pick a discount real estate broker instead and save thousands of dollars!
» MORE: iBuyers: Selling your home for cash in 2022!
For Sale By Owner
As the term indicates, a for sale by owner property is sold by the owner without the assistance of a listing agent or real estate broker. It's the most cost-effective approach to avoid commissions and selling your house quickly. FSBO is ideal for sellers with some experience with the selling process and marketing. The best way to FSBO is to list on the Multiple Listing Service. Their large database allows them to market your home to agents throughout the country, allowing it to sell faster and with the most exposure possible.
»READ: Best for sale by owner websites in 2022!
Let's Find Out How Houzeo Works
Real estate bargain brokers fall midway between a for-sale-by-owner and a full-service agency. With MLS listing packages starting at $349 and cutting-edge technology that allows you to manage your property, review offers, counter, and manage showings online and via their mobile app, Houzeo delivers the best of both worlds.
Check out the following video to understand: What is Houzeo? How does it work? And, why it is the best FSBO & Flat Fee MLS platform out there?
What is Houzeo?
An overview of what the platform is all about
Conclusion:
There are several low fee realtors and discount real estate brokers in Colorado present in the market today that provide unique services. For a seller, it is recommended to check on pointers like listing fees, listing time, services offered, customer service, coverage, and technology to select a particular broker.
While there is close competition between the umpteen discount realty companies, Houzeo comes out to be a clear winner. With Houzeo, you get almost everything you require to sell your property. Not only sellers, but Houzeo also helps buyers with a lot of add-on features.
Moreover, Houzeo is 100% online and automated to cater to various seller needs. Additionally, the platform is one of the leading Flat-Fee MLS providers that has changed the way FSBO works in the real estate industry.
Frequently Asked Questions
What is a fair commission for a real estate agent?
When it comes to traditional agents, offering a commission between 2.5%-3% is advisable. Whereas, when it comes to a discount real estate broker, their commission may be lower than 2.5% or a flat fee.
How much does a real estate agent make in Colorado?
According to PayScale, the average salary of a real estate broker in Colorado is between $26k - $176k. This compensation is based on the experience, skill sets, and city they are based.
How much are the closing costs in Colorado?
Closing costs in Colorado include seller and buyer agent commission, home warranty fees, home inspection fees, and more. So, if the final sale price of a house is $550,000, then the closing costs can be approximately $34,000! this is a large sum of money if the seller goes to a traditional agent. A seller can instead save on these closing costs if they approach a low-cost realtor.
Who pays closing costs Colorado?
Closing costs are borne by both buyer and seller. They pay the final costs based on the legal agreements and have to pay separate amounts. However, the closing costs are higher for sellers because they pay the buyer and seller agent's commissions as well. Both buyers and sellers must be careful before the final closing and ensure they settle after verifying all details and a thorough check.
Related Keywords: Colorado association of realtors, colorado real estate commision, MLS Colorado, real estate broker discount, low fee real estate brokerage, MLS listings Colorado, Colorado real estate commission, low fee real estate brokers, low fee real estate brokerage firms, low cost real estate brokerage
Brokers
Colorado
Discount Brokers
Real Estate Broker
Real Estate Commissions
Real Estate Companies in Colorado
Realtor Commissions
Realty Companies in Colorado
States