Ohio home prices have increased 16% in the past year to reach an average of $200,000. And it's a hot seller's market in most of the state. That's all the reason you need to use technology to sell your home and save at least $21,000 in real estate agent commissions!
» In this guide, we'll cover:
Flat Fee MLS Listings Ohio Companies – Rankings
Houzeo Reviews
Real People, Real Stories
How Much Does a Flat Fee MLS Listing Ohio Cost?
There are 2 types of costs associated with a Flat Fee MLS listing
Upfront Flat Fee: This is what you'll pay to get on the MLS. Typically the upfront fee is between $300 to $500.
Fees at Closing: Typically there's no fee at closing in Ohio for a Flat-Fee MLS listing agent, unless you purchase additional services like a "Contract to Close Consulting Package" or select one of the high-service plans.
Hidden Charges (🚩): Many unscrupulous brokers will reel you in with a $99 listing. Buyer beware – that's just the start. You'll be frustrated paying an additional $500+ in hidden fees. A $50 yard sign will be sold you to for $135. Some brokers will charge you hidden fees at closing, but you'll only find out about these when you're ready to close. That's way too late to do anything about it
» FACT: Houzeo discloses all its fees upfront on the Flat Fee MLS Ohio Pricing page
7 Best Flat Fee MLS Companies in Ohio
1. Houzeo
🔥 BEST FLAT FEE MLS LISTING SERVICE
Houzeo.com
Learn more
Listing Fee: $249 to $399
Available nationwide
4.9/5.0 (out of 2,805 reviews)
Houzeo, an online real estate tech company, provides an unbeatable combination of maximum savings, cutting-edge technology, and 5-star customer support.
💰 Save Thousands on Commission: Houzeo's plans are typically a small flat fee. This will save you thousands. If your buyer is unrepresented, you save the buyer agent commission as well.
📣 Maximum Exposure: Listings get syndicated to the MLS, Zillow, Realtor.com, Redfin, Trulia, and hundreds of other websites. Houzeo also has nifty social media sharing tools. No other platform gives you this much exposure.
⚡ Fast Listing & Changes: Houzeo is 100% online. Listing is easy and changes are fast. So you can focus on what is most important – your sale.
⭐ 5-Star Customer Support: Home sellers across America have rated Houzeo 4.9 out of 5 stars on major review sites like Google and Trustpilot. There is comfort in the fact that when you call, there is a live person picking up the phone on the other line.
📱 Cutting-edge Technology: Houzeo is the most powerful real estate website. Its advanced features include:
IntelliList Listing Management System: Lets you manage your listing 100% online.
Houzeo Showings: Manage showing appointments online.
Houzeo Offers: All offers are summarized online. You can view and compare offers, or counter an offer. In a multiple-offer situation, you can also call for highest and best offers.
Buyer Search: Buyers can contact you directly on Houzeo.com instead of going through a real estate agent.
Houzeo Settlement Agent Platform: Guides you to your closing.
👉 Our Take: Houzeo.com is our top pick because it delivers an unbeatable combination of savings, tech features, and service of any flat fee MLS listing service website we've reviewed.
Nationwide coverage
Listings get syndicated to Zillow, Realtor.com, Trulia, Redfin, and 100s of other sites
Quick listing (within a day with concierge)
Savings on commissions
100% online – easy listing, fast changes, online showings, and online offers
Mobile app availability
Houzeo is available nationwide.
Introducing the Houzeo Mobile App!
View your listing
Manage your showings online
Review and compare offers
Counter an offer
NEW! Buyers can now search your property and save it in "Favorites"
2. Ohio Team Results Realty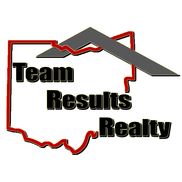 Ohio Team Results Realty
Learn more
Listing Fee: $299 to $999
Does not cover entire Ohio
1% convenience fee at the closing in full service package
Ohio Team Results Realty is a local Flat Fee MLS listing service based in Ohio that has been helping Ohio home sellers save money with their Flat Fee MLS packages.
💰 Packages: They provide three Flat Fee MLS packages ranging between $299 to $999. In Ohio, they also have a forth package, where you pay $299+1% commission of your selling price for a full service Realtor. 
📢 Exposure: The Flat Fee MLS packages list your home for 6 months and the full service packages list your home until it is sold. You can upload the maximum number of photos provided by the MLS. 

👉 Features: They provide other services like unlimited changes on MLS listing, yard sign, printable flyers, buyer lead forwarding and direct assistance on phone or email. 

»SAVE: How to Wholesale Real Estate
Good reviews to support their flat fee MLS listing Ohio services
Maximum photos allowed, no matter which package you choose
Plans have many extra services to help home sellers
Does not cover the entire Ohio, their services mainly focus on central Ohio
No reviews found on enough credible websites to provide a positive or negative rating for this company.
They do not cover entire Ohio, only focus on central Ohio.
3. Ohio Property Group
Ohio Property Group
Learn more
Listing Fee: $297-$997
Available throughout Ohio
No hidden fees
Ohio Property Group is one of the well-known local Flat Fee MLS listing Ohio companies. 
💰 Packages: They have 3 different packages – Silver for $297, Gold for $597 and Platinum for $997. The costliest package is a full service package, while the other include Flat Fee MLS Listing services.
📢 Exposure: Your listing stays on various local MLS and websites like Realtor.com, Zillow, Trulia and others for 6 months in all packages.

When you  list your home on the MLS as an FSBO, one of the things that can quicken your home sale is how the buyer offers are being sent to you. 
✄ Customization: Although they provide free unlimited changes to listing, you have to pay $20 extra every time to expedite these changes. Also, you pay additional fees for offer/counteroffer forms. 

»SAVE: How to List on MLS For Sale By Owner
No hidden fees
No cancellation fees
Most affordable pricing assistance
Covers entire Ohio
Their agent Glen does not have good reviews
No negotiation support
No reviews found on enough credible websites to provide a positive or negative rating for this company.
Ohio Property Group is available throughout Ohio.
4. FSBO
FSBO
Learn more
Listing Fee: $99-$399
Limited à la carte items
Additional fees for FSBO supplies
👉 Package: FSBO.com is a Flat Fee MLS Ohio listing service that allows you to list on their website for only $99. Other Flat Fee MLS package which lists on local MLS and other popular websites costs $399.
📢 Exposure: The listing package only lists your home on their website, not on local MLS. If you want to list on MLS Ohio and want more services, then you have to buy their $399 package. Your house will be listed for 6 months on MLS.
📝 Note: They do not provide many a la carte options, real estate attorney, or a real estate photographer. You pay separately for yard signs, open house postings, brochures, and other FSBO-related items as they are not included in the package nor available on a la carte basis.
📱 Technology: The home selling process and brokers representing the buyers are both offline. Thus, you have to deal with a lot of steps on your own.

»SAVE: Best Low Commission Real Estate Companies
Allows you to upload up to 20 photos
Allows you to upload one video in a $99 package
A la Carte Items do not include attorneys, photographers, etc.
Additional supplies have to be bought separately from the FSBO store
Covers only major cities in Ohio.
5. Flat Fee Realty
Flat Fee Realty
Learn more
Listing Fee: $199
0.1% to 0.25% additional fees
$50 for Photo Upgrade
Flat Fee Realty is best for affordable plans, but there are things that you should know before you list with them.  
💰 Packages: They offer only one Flat Fee MLS Ohio listing package for $199. You can upload up to 6 photos in your listing. If you want to upload more, you pay additional $50. Not only do they offer a single MLS Ohio package but their package does not have a-la-carte options to choose from.  
📝 Note: You sell your home ONLY with the services they provide, not with which you want. Further, their listing broker will retain 0.1% to 0.25% of the buyer's broker commission for reasons not explicitly disclosed on their website.
»SAVE: How to Sell a House By Owner
One of the cheapest Flat Fee MLS Ohio packages available
Only 6 photos with the basic package
Does not cover the entire state of Ohio
We could not find enough credible reviews of Flat Fee Realty to produce a rating.
Does not cover the entire Ohio state.
6. Flat Fee Group
Flat Fee Group
Learn more
Listing Fee: $299-$999
No hidden fees
Low on tech
Flat Fee Group is a Flat Fee MLS Ohio listing company that offers flat fee packages as well as full-service packages. 
💰 Packages: Their two Flat Fee MLS Ohio packages cost $299 and $699, and their Full-Service packages will cost you $999 or $299 + 1% commission of selling price at closing.
📢 Exposure: The listing term for the $299 Basic Package and the $699 Premium Package is 6 months. The Full-Service packages lists your home until it is sold.
📷 No. of Photos: You can upload maximum photos with all the available packages.
 ✄ Customization: They do not have any hidden fees, but their additional optional services can cost you anywhere between $150-$300 for multiple listing service Ohio. 
📱Technology: They are low on technology. Some of your work will be done manually and will take a lot of time.
No hidden fees in any of their Ohio MLS flat fee packages
Ability to choose between Flat Fee multiple listing service Ohio packages and Full-Service Package
1% convenience fee at closing for the full-service package
Low on tech
Enough reviews could not be found on credible websites to provide a positive or negative rating for this company.
Covers most of MLS in Ohio.
7. I Sold My House
I Sold My House
Learn more
Listing Fee: $299-$399
List within 48 hours
No customization available
I sold my house is a Flat Fee MLS Ohio listing service that helps you to avoid the high costs of a traditional real estate agent. 
👉 Packages: Their basic plan starts at $299 and goes up to $399. Your listing stays up on MLS for 6 months with both packages. The only difference between their basic and standard process is the number of photos to attach while listing. Also, sellers can list their homes on the website's homepage and sidebar for an additional fee of $50/month.

✄  Customization: Their packages do not provide much options of customizations. Moreover, they do not have a lot of à la carte options.
»SAVE: Real Estate Photography: Creating Your Best Listing Photos
You save on listing agent commission
Buyer leads are directly forwarded to the home seller
You market your property yourself
Many home sellers have complained about their customer support
I Sold My House has a 4.8 out of 5 rating (62 total reviews) on popular review site TrustPilot.
Covers major MLS listing in Ohio.
What is Flat Fee MLS?
The MLS or Multiple Listing Service is an online database or marketplace of houses available for sale. This gives your property maximum exposure, which in turn increases the chances of sale. The MLS is operated and managed by state-licensed real estate agents and affiliate professionals and only they can access the portal to list homes, browse for properties, or procure data. However, if you go through a real estate agent to sell a house, you have to pay high commission fees.
On the other hand, a Flat Fee MLS listing service, is an MLS entry-only service that lists your home on the local MLS for a pre-set amount through a flat rate realtor or fixed fee real estate agents. This way, you retain all the rights to sell your home as an FSBO, and can otherwise, enjoy other real estate services (with the help of a flat fee real estate broker) depending on the chosen package. You can find the best services by searching flat rate realtors near me or flat fee real estate brokers near me and can buy flat fee listing package that suits you the most.
How Does Flat Fee MLS Listing Work?
Once you decide to list your home on the MLS through a low cost real estate listing company and choose one of the packages offered by them. After receiving all the required details of your house, the fixed fee listing agent will make your listing live on the MLS and other real estate websites. Subsequently, the buyer agents will be able to view your property on the MLS and recommend it to prospective buyers.
Alternatives to Flat Fee MLS Listing Ohio Services
Apart from some of the best flat fee MLS listing Ohio companies, some Flat-Fee MLS listing websites are quite notorious for marketing gimmicks and predatory practices. like a free listing on the MLS and then charging you a percentage at the time of closing.
⚠️ Hidden charges: Some companies offer free listing on the MLS and then charge you a percentage at the time of closing. They might also slap some hidden charges on you and make you pay thousands of dollars when you only expected to get it done for free.
📝 Note: The companies we mentioned above are all reliable and trusted real estate brands among home sellers.
However, if you still have unresolved concerns about flat fee MLS companies in West Virginia, we suggest you go with these options:
Discount Brokers
Discounts brokers are those brokers – can be companies or individuals – who work at a discounted fee or a flat fee, instead of a 2%-3% standard listing agent commission. Their fee can be as little as 1%. However, do remember this, you still have to pay the buyer's agent commission of 2%-3%.
🔍 Explore more: Read more about the best Discount Brokers and flat Fee brokers
Selling without an MLS listing
This alternative is suggested only when you have a buyer ready to buy your house. If you have a buyer lined up then you don't need to pay a flat fee or hire an agent or a discount broker for your home sale.
If you don't have a buyer and you go with not listing on the MLS then you are potentially losing out on 87% of the buyers who are buying through an agent.
🎯 Agent's #1 choice: Most agents prefer Multiple Listing Services, or MLS, to look for homes for their clients.
If you don't want to use an MLS, you can rely on social media marketing and sites like Facebook Marketplace and Craigslist, or even your yard sign.
iBuyers
iBuyers are companies that will buy your home for cash outright. The price is decided with the help of their proprietary algorithm, recent real estate data, and their in-house experts. An iBuyer can offer and close the deal within 24 hours, however, there are certain pitfalls when dealing with an iBuyer.
Their offer price is sometimes way lower than the actual market price
Their offer price is often non-negotiable
They charge steep service fees – generally 5%-14% of the purchase price
Hence, iBuyers are only recommended if you want a quick sale rather than save your money.
Cash Companies
Some property owners may find that companies buying houses for cash are a good alternative. They are a good option as they come with a slew of advantages like easy closing process, no requirement to pass inspections, no need for open houses and you won't even have to take the efforts to clean and repair your house.
Whether you're a real estate investor or just a regular home seller, selling a home that requires a lot of work can be a hassle. Most of the retail buyers will be unable to acquire your home if it is unsightly or requires extensive modifications. Here's when cash companies can help you.
However, the primary drawback of selling to a cash home buyer is that you will miss out on open market competition, which you get after listing with the help of a Realtor. You might also end up selling your house at a lower price than average.
Frequently Asked Questions About Flat Fee MLS Listing Ohio
What are the best Flat Fee MLS sites in Ohio?
Houzeo is far and away the #1 Flat Fee MLS site in Ohio. Ohio Property Group and Ohio Team Results Realty are distant #2 and #3.
Is Flat Fee MLS legal in Ohio?
Flat Fee MLS is legal all over the United States, including in Ohio. In fact, the US DOJ just updated their bulletin highlighting the benefits of Flat Fee MLS for For Sale By Owner home sellers.
How long will it take for my MLS listing to go live?
Typical stipulated time to list is 2 business days after you've completed all your tasks accurately and the broker doesn't have any questions for you. But for most MLS' in Ohio, your listing can be up in 4 to 8 business hours (Central Time). To avail of this expedited listing, email support@houzeo.com with the subject line "Please Expedite My Listing: ". Do this only after you've complete all the tasks your broker has assigned to you. Make sure all sellers have signed the required documents. Note that listings can be expedited in most major MLS' but not all MLS' are covered under this policy. Call us at (844) 448-0047 if you have questions about whether your MLS is covered.
Flat Fee MLS
Ohio
Sellers Guide